Zugspitze and Oberammergau – wow…
Munich outback
estimated reading time: 8 Minutes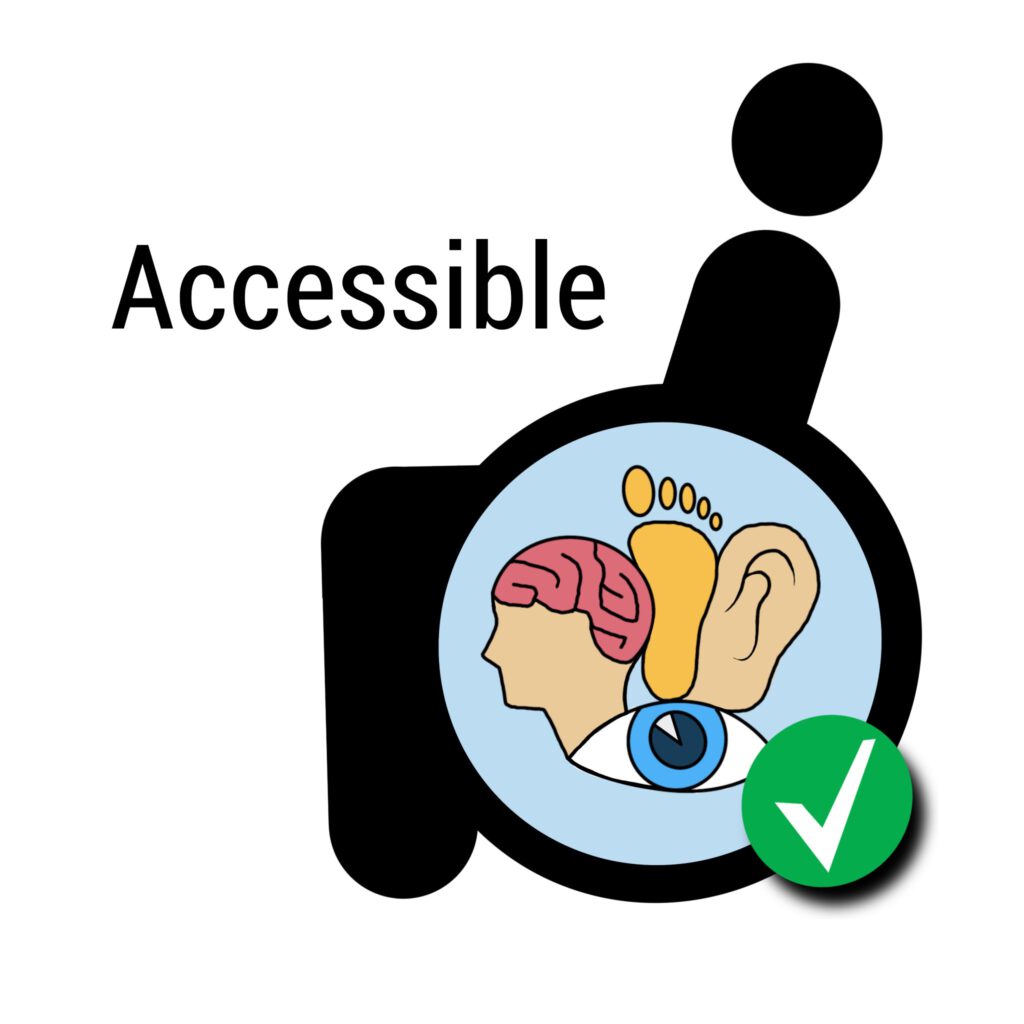 Be amazed about …
Options
Overview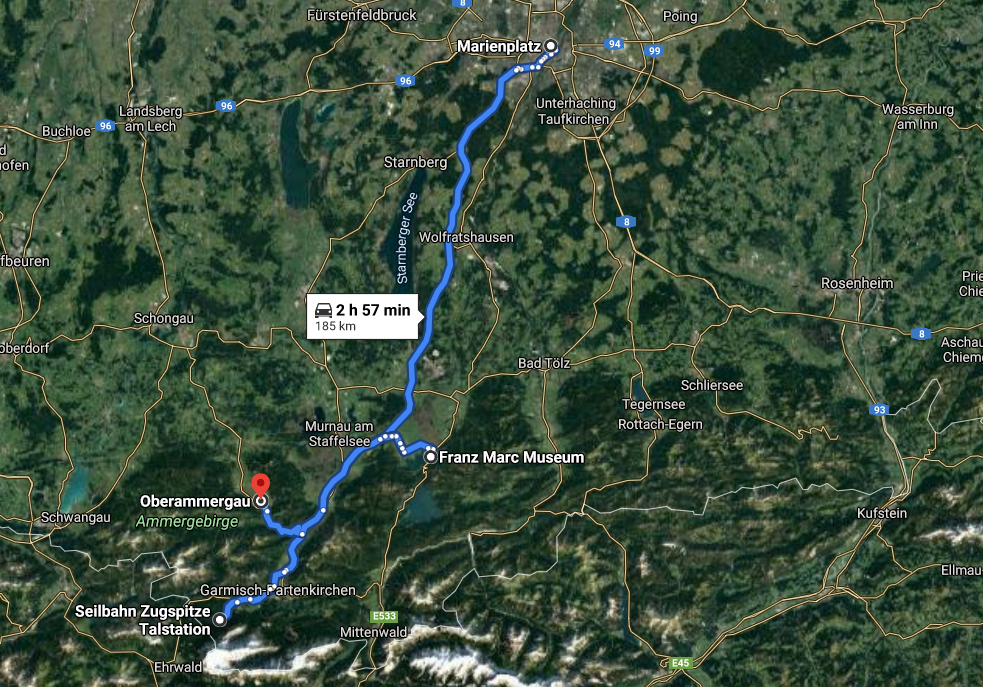 Explore – Experience – Enjoy …
Thoughts for the day ….
Beauty is always in the eye or brain of the observer. The perception of beauty is a very complex subject, which depends on many factors:
Beauty triggers a good feeling in all people, whether it is a building, nature, pictures or people.
Aesthetic or not? This categorization proceeds unconsciously, we still have no idea why a feeling of well-being is triggered. What is so beautiful about it? If we get this feeling of well-being, we start to switch on our consciousness and get this AHA effect: This is beautiful! A more detailed analysis of why we find it beautiful follows, based on e.g. shape, color, movements or size and in comparison to other things.
Let's get started … 😊
Starting point:
Your hotel – Munich based
Endpoint:
Your hotel – Munich based
Route length:
185km (incl. options)
Total Duration:
6 hours (approx. 8 hours with options)
Contact:
Frank Marx | +49 151 524 77738


Accessible Toilet:
cable car mountain station
Garmisch valley stations (Zugspitz Bahn, Kreuzeck Bahn)
Attention!
We are in the high mountains – please wear weatherproof clothes.
Accompanying person: please wear alpine boots
Cable Car:
additional Ticket Price: 43,50 Euro per Person
Accompanying person: 48,50 Euro per Person
Zugspitze – the mountain of superlatives!
Boundless fascination and moments of wonder. Delights of the palate at the highest level. Invigorating high-altitude air, incredible high feelings and impressive natural beauty…
Gently and safely, we drive you in about 2.5 hours by car through beautiful landscapes starting from Munich and heading south.
The south of Munich is one of the city's most desirable residential areas for many reasons. Two large state forests – Perlacher Forst and Forstenrieder Park – are beautiful recreational areas. Many wealthy people live here…
Then, the Murnauer Moos, about 60 km south of Munich on the way towards the mountains, is unique in Central Europe in terms of its size and enclosedness, its landscape forms and its flora and fauna. Art, culture and nature can be experienced everywhere in the Blue Country.
Already the painters Gabriele Münter and Wassily Kandinsky appreciated the area and found numerous motifs for their expressionist works around the artist movement "Der Blaue Reiter".
Further south, the route gets us to the Werdenfelser Land, often nicknamed the "Goldenes Landl". Even King Ludwig II affectionately called this region his favorite place – the "Golden Landl" around Garmisch-Partenkirchen, from Farchant to Mittenwald.
A landscape like out of a picture book. You'll see, the journey to the Zugspitze is entertaining, beautiful and virtually flies by.
1. Zugspitze
Since December 21, 2017, the top modern cable car has been opening up the Zugspitze and transporting you swiftly (at 10.6 m/s) to the top station. And here it comes: the new cable car holds three world records!
At 127 meters, the steel column is the highest of its kind
The difference in altitude between the bottom and top stations is 1945 meters, or almost two kilometers.
The longest free-hanging rope section in the world at 3213 meters (between support and summit).
Germany's largest elevation is home to three glaciers, a unique 360° panorama with Alpine peaks from four countries. On clear days, up to 250 kilometers of wide-open views give you an incredible feeling of vastness. In good weather at almost 3000 meters above sea level, you have a clear view of more than 400 peaks in Germany, Austria, Italy and Switzerland.
2. The Eibsee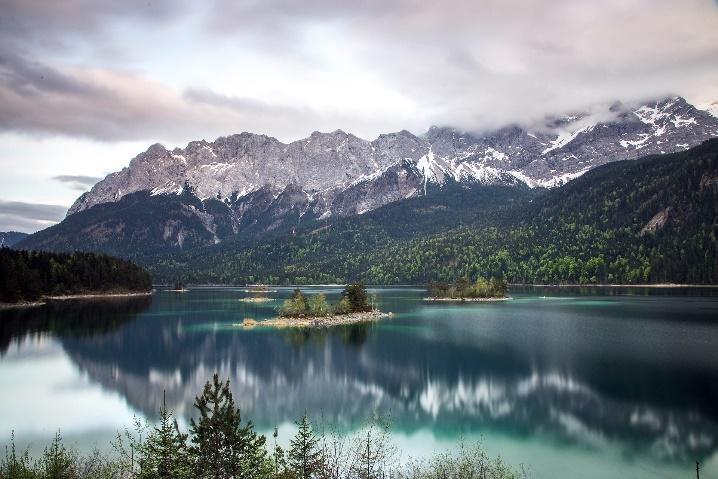 The Eibseeat the foot of the Zugspitze. The Eibsee got its present shape about 3,750 years ago when the western flank of the Zugspitz massif broke off and rushed into the valley – this is why it is also called the Eibsee landslide.
Lake Eibsee is a blind lake, which means that the water flows in and out underground and is fed by streams or snowmelt.
Its clear, green-tinted water and fantastic mountain scenery make it one of the most beautiful lakes in the Bavarian Alps. In summer refreshing and of natural beauty. In winter, fabulously framed by snow and ice.
3. Eibsee train station
German quality and engineering performance enjoys a special reputation in the world. Hence we will visit the historical landmark of engineering in Germany – the rack railroad up to the Zugspitze.
On August 27, 1820, the first person reached the western summit of the Zugspitze, and on July 8, 1930, the maiden voyage of the newly built rack railroad to the Schneefernerhaus took place in front of an astonished audience.
The Bavarian Zugspitze Railway, founded in 1928, finally took the electrically powered Jungfrau Railway in the Bernese Oberland as a model, a pioneering work that could overcome large gradients.
The 4,453-meter-long underground route through the mountain massif between Riffelriss and Schneefernerhaus represents one of the most daring rail projects of the time, a technical and logistical challenge. Every day, workers bored an average of 5.3 meters deeper into the rock, advancing uphill from three windows to overcome the 1,010-meter difference in altitude.
80,000 m3 of rock material is transported to the outside via shaking chutes. At times, up to 2,500 workers are involved in the large-scale construction site, sometimes setting up camp at the riffle crack for months in extreme weather conditions. After a construction period of only two years and manufacturing costs of 22 million Reichsmark.
The time had come on July 8, 1930, when the inaugural ride to Schneeferner station took place.
This has been running since 1930 between Garmisch in the valley to the Zugspitzplatt at 2600 meters above sea level – an absolute masterpiece.
Enjoy – Time for gourmets
The completely newly built summit gastronomy is another exquisite reason to float up to the Zugspitze. The multifunctional restaurant is an architectural feast for the eyes. Typical specialties from the Alpine region are served, garnished with ample panoramic views.
Options for more:
[Subject to time and physical condition, we offer options to further enrich your tour]
4. Oberammergau
Site of the Passion Play for over 400 years. Artistic compositions ("Lüftlmalerei") line the streets of Oberammergau's old town center like open picture books.
| | |
| --- | --- |
| Duration: | Add approx. 1 hour |
5. Ettal
Founded in 1330 by the excommunicated Emperor Ludwig the Bavarian, it had its heyday in the 17th/18th centuries because of the pilgrimage to "Our Lady Foundress of Ettal" and the famous Ettal Knights' Academy. Fantastic basilica. Shop with delicious cheese, liqueurs, beer specialities, and more.
| | |
| --- | --- |
| Duration: | Add approx. 1 hour |
6. Franz Marc Museum (The Blaue Reiter)
An outstanding collection of German Expressionism and postwar abstraction awaits you at the Franc Marc Museum, high above Lake Kochel.
Incidentally, $18 million was paid in November 2007 for Franz Marc's 1912 "The Waterfall (Women Under a Waterfall)" at Sotheby's auction house in New York – a record sum for the German Expressionist.
| | |
| --- | --- |
| Duration: | Add approx. 1.5 hours |
After this day you will feel like you are skipping school.
Just Great!
| | |
| --- | --- |
| TotalDuration: | 6 hours (plus options: up to 3 add. hours) |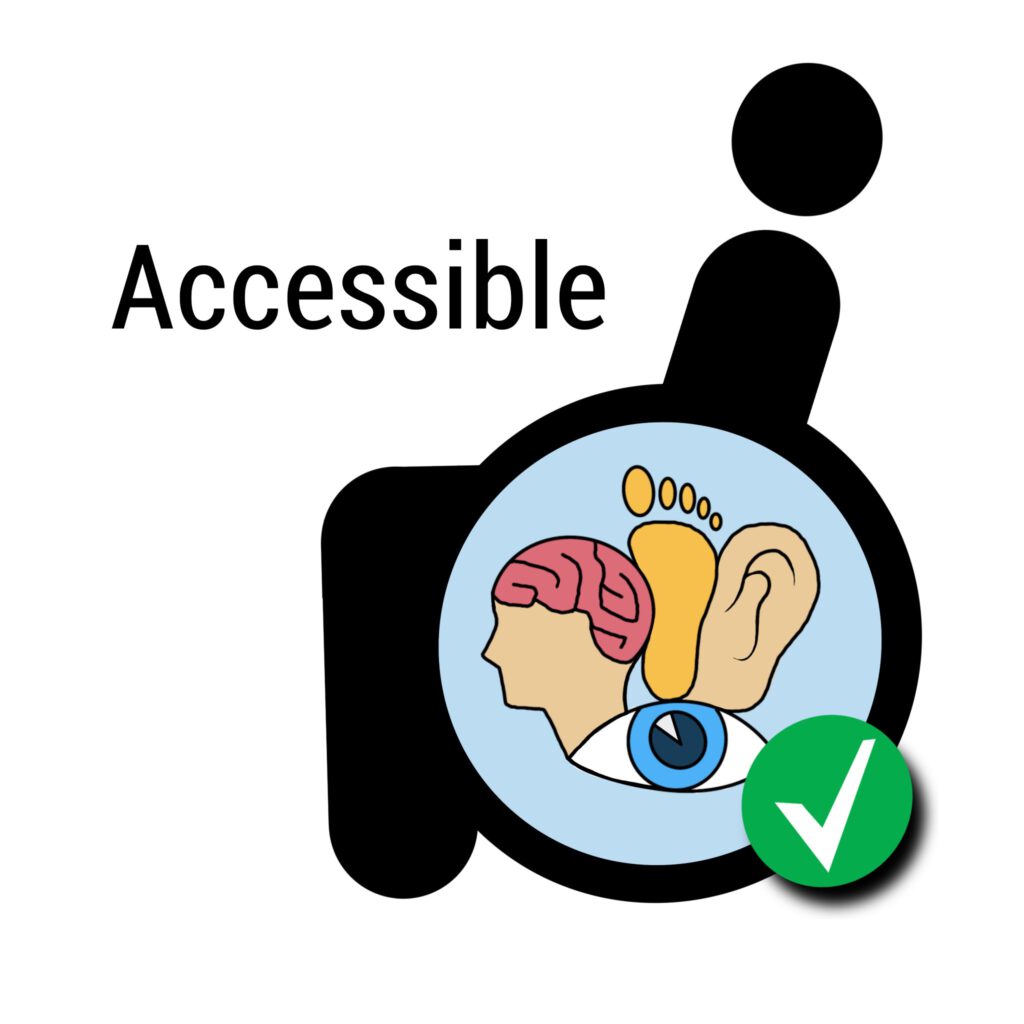 Wow – this is how adventure without borders works.
Just contact us : +49 (0)174 / 192 7106 or per eMail: info@sbsfahrdienst.de
See ya… 🙂