The SBS Fahrdienst Team specializes in transporting senior citizens, schoolchildren and wheelchair users and has exclusively mini-buses with high roofs and wheelchair ramps to provide comfortable and safe transportation.
Mobility is one of the central needs in our society. It defines quality of life and ensures social contacts. Being mobile means creating the basis for independence and autonomy in life. After all, 13% of the German population now has a disability and we are happy to make our contribution to improving your quality of life.
With a motivated team, we strive to be the creative minds that put a smile on your face. That's why we're always looking for innovative new ways to provide you with the best service possible. Everything we do, we do with passion!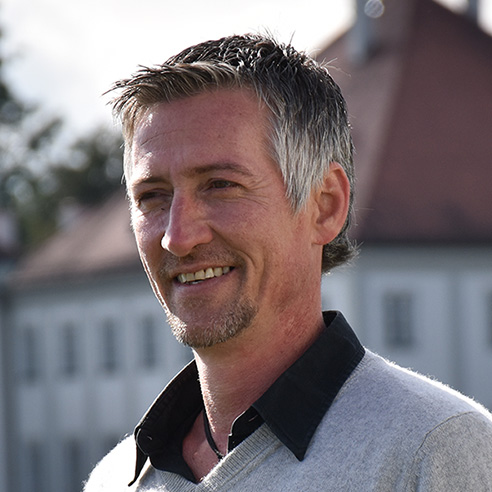 Jörg Hildebrandt, Managing Director & Tour guide (German/English).
Contact person for customers and responsible for planning and scheduling of trips. Experienced in transporting and dealing with physically impaired people, seniors and children.
In 2015 we founded the SBS driving service. However, it should not and was not allowed to become "just another" driving service for people with disabilities. So we sought contact with our future customers in advance. We wanted to find out in personal conversations where the special needs were. We learned that our service should be aimed at all people… not an exclusive driving service for wheelchair users, but rather a service for all situations in life. Today, in addition to people with disabilities, we also chauffeur senior citizens, children and young people, families to the airport, and young soccer players to the FC Bayern campus. We make the state of Bavaria and the city of Munich a barrier-free experience… a tourist offer aimed at all German- and English-speaking visitors to our beautiful city, but also at all Munich residents who want to get to know their home even better…
My thanks go to all our customers and the entire SBS team. A functioning team is our greatest asset!